Home | About us | Committee | Photos | Archives | Run stats | Misdirections | Hash links

Welcome to Bangkok Monday Hash House Harriers. We are a group of people who run for fun every Monday evening somewhere around Bangkok, and then drink a few beers and socialise afterwards. We are a very informal group, and we welcome anyone who wants to come along - Thai, foreigner, resident, visitor... Come along and see for yourself next Monday. Read more about Hashing. If you are a visitor and want to make your own way to the run, read our Help For Visitors for advice about getting taxis etc.
Visiting Hashers - if you want to buy a souvenir BMH3 T-shirt please send us an e-mail a few days before you attend our run and Hash Haberdash will attempt to bring some stock to the run.
Hares - please send directions as soon as you have them to Webnerd Maverick, Trailmaster Cod Piece and On-sec Penny Lame (see the newsletter for contact details).
A shared taxi is often organised by Spinning Dwarf (twilkie at loxinfo.co.th 08 6174 6806).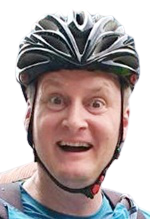 The next hare
Run schedule. Runs start at 5:30pm.
Run
Date
Hare
Location
Links
1974
12 Apr
Bob 'Aunties Bitch' N
Onnut Soi 80
1975
19 Apr
Tom 'Pussy Virus' E
TBA
1976
26 Apr
Greg 'The Tickler' C
TBA
1977
3 May
Mayli 'Hot Chilli' S
TBA
1978
10 May
Pauline 'Hells Angel' N
TBA
1979
17 May
Holden 'Eetan' L
TBA
1980
24 May
Glenn 'Thalidoskid' D
TBA
1981
31 May
Kevin C
TBA
1982
7 Jun
Andrew 'No No' M
TBA
1983
14 Jun
Ya 'City Girl'
TBA
1984
21 Jun
Louis 'Moonlight' H
TBA
View the Hareline in full
View the Archive
Announcements
To see what special Hashing events are coming up worldwide have a look at Go To the Hash.
Contact us:- info at bangkokmondayhhh dot com
Visit Our Neighbours
There are some other Hashes running and biking in the city. You can link to their websites by clicking on the logos below.
Bangkok HHH
Saturday afternoons, men only
Bangkok Hash House Bikers
Last weekend of month
Bangkok Harriettes
Wednesday evenings, all welcome
Siam Sunday Hash
Second and fourth Sunday of month
Bangkok Full Moon Hash
Once a month on a Friday evening
Bangkok
Thursday Hash
Thursday evenings
Bangkok Bush Hash
Occasional Saturday afternoons