Home | About us | Committee | Photos | Archives | Run stats | Misdirections | Hash links

Next run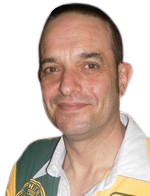 Date/Time:- Monday 30 May at 17:15
Hare:- 4x2
Run site:- Pattanakarn 25, Krua Rim Mong
Shared taxi:- None this week
Special instructions from the hare:- This is a B to A bus run and the bus will leave at 17:15.

T-shirt sizes. See Announcements below
Welcome to Bangkok Monday Hash House Harriers. We are a group of people who run for fun every Monday evening somewhere around Bangkok, and then drink a few beers and socialise afterwards. We are a very informal group, and we welcome anyone who wants to come along - Thai, foreigner, resident, visitor... Come along and see for yourself next Monday. Read more about Hashing. If you are a visitor and want to make your own way to the run, read our Help For Visitors for advice about getting taxis etc.
Visiting Hashers - if you want to buy a souvenir BMH3 T-shirt please send us an e-mail a few days before you attend our run and Hash Haberdash will attempt to bring some stock to the run.
Hares - please send directions as soon as you have them to Webnerd Maverick, Trailmaster Checkless and On-sec Penny Lame (see the newsletter for contact details).
Run schedule.
Run
Date
Hare
Location
Links
2002
9 May
Kevin 'Grannys Tits' C
Taling Chan, The Junction
2003
16 May
Chris 'Horny Viking' H
Prakanong, Fongfab Laundry@Vistagarden
2004
23 May
Tim 'Joylide' W
Sukhumvit Soi 8
2005
30 May
Noah '4x2' S
Pattanakarn 25, Krua Rim Mong
2006
6 Jun
Glen 'ThalidosKid' D
TBA
2007
13 Jun
Tony 'Ambrose' E
TBA
2008
20 Jun
Holden 'Eetan' L
TBA
2009
27 Jun
Vichai 'The Senator' S
TBA
Future hares
View the Archive
Announcements

T-shirts. To ensure that on T-shirt runs everyone gets the right size of shirt our GM requests that everyone sends him their chest measurement. See how to measure it here. Send your Hash name, real name and size in inches to our GM (contact details in the newsletter).
2 July. Nong Khai BH3 open outstation. Read all about it.
The Port Sanitary Section. Due to government Covid restrictions we can't use the enclosure at the moment. So hares, please use another venue for the time being.
To see what special Hashing events are coming up worldwide have a look at Go To the Hash.
Contact us:- info at bangkokmondayhhh dot com
Visit Our Neighbours
There are some other Hashes running and biking in the city. You can link to their websites by clicking on the logos below.
Bangkok HHH
Saturday afternoons, men only
Bangkok Hash House Bikers
Last weekend of month
Bangkok Harriettes
Wednesday evenings, all welcome
Siam Sunday Hash
Second and fourth Sunday of month
Bangkok Full Moon Hash
Once a month on a Friday evening
Bangkok
Thursday Hash
Thursday evenings
Bangkok Bush Hash
Occasional Saturday afternoons